Munich, February 7 - Serbian Prime Minister Aleksandar Vucic met with U.S. Assistant Secretary of State Victoria Nuland in Munich on Saturday to discuss the bilateral relations, primarily in the energy sector, and the possibility of the US supplying gas to Serbia.
Nuland expressed support for Serbia's European path and the resumption of the EU-facilitated dialogue between Belgrade and Pristina, the government's press office said in a release.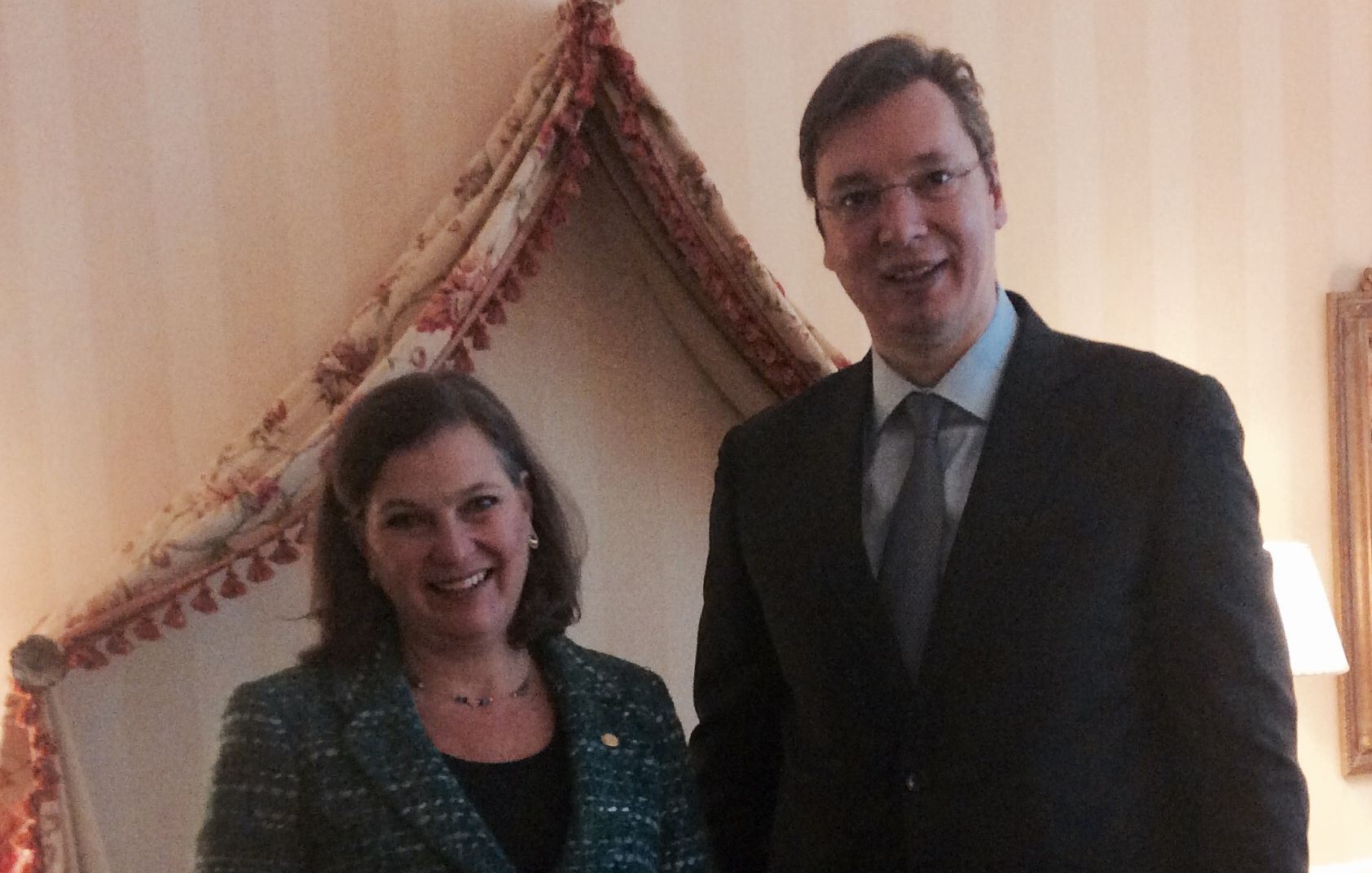 Prime Minister Vucic informed Nuland about the economic reforms conducted by the government, stressing that Serbia has the strength and the will to become a modern and successful country, with well-regulated public finances and a significant growth in agricultural and industrial production as early as next year.
Prime Minister Vucic participates in the 51 Security Conference in Munich, which has brought together around 400 leading politicians from Europe and around the world.
SERBIA'S EU PATH IMPOSSIBLE WITHOUT GERMAN SUPPORT
Vucic met on Saturday with Bavarian State Minister of European Affairs and International Relations Beate Merk and said that Serbia's European path would not be possible without the support of Germany.
Vucic and Merk met in Munich on the sidelines of the Security Conference.
The two officials discussed German investments in Serbia and the OSCE Chairmanship-in-Office, the Serbian government's press office said in a release.
Serbia is committed to improving the economic situation, and the arrangement with the IMF, to be signed in February, is another proof that the economic measures of the Serbian government are successful, said Vucic.
He invited Bavarian companies to invest in Serbia and help the country build the entrepreneurial spirit.
Serbia is making significant progress towards development and reforms, and I know that this requires great efforts. For that reason I would like to come to Serbia, to welcome your success and promote our cooperation, said Merk, who will visit Serbia in early March.