Traffic Accident in The United States of America @ 10 October 2013 08:49 PM
---
In a traffic accident that occurred on the road between Williston and Minot, North Dakota, on 4 October 2013, Vladan Jovanovic was killed, while Dusan Travica and Goran Siparica were severely injured, all nationals of the Republic of Serbia.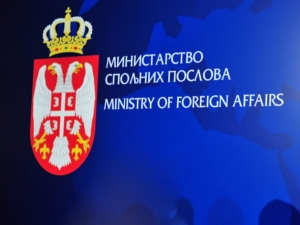 The Consulate General of the Republic of Serbia in Chicago, which is in charge of this case, reacted promptly and after receiving the information, immediately contacted the friends of victims, talked with the doctors at the hospital in Minneapolis and contacted the respective U.S. police department to get a report on the accident. The official report of the U.S. police stated that the driver was not under the influence of alcohol or any other illegal substance.

Immediately upon receiving an official letter from the hospital in Minneapolis, the Consulate General delivered it to the families of those injured to assist them in obtaining a visa for urgent travel to the United States.

With the help of the Consular Department of the MFA, father of one of the injured, Andjelko Travica, obtained a U.S. visa in a summary procedure and is due to leave for States on 10 October, where Dusan Travica underwent surgery and is still on life support. The other injured person, Goran Siparica, is in a better condition.

Following the accident, the Ministry of Education, Science and Technological Development, issued a statement in which, among other things, it is stated that condolences were sent to the family of the young student who was killed.
---