Positive reactions from IMF, World Bank to Serbian government's measures @ 14 October 2013 05:16 PM
---
Belgrade/Washington, 14 Oct 2013 – Minister of Finance Lazar Krstic stated that Serbia at this moment does not need anything more than a precautionary arrangement with the International Monetary Fund (IMF), but that despite that, the support from international financial institutions is necessary as a proof of credibility of the Serbian government's policy.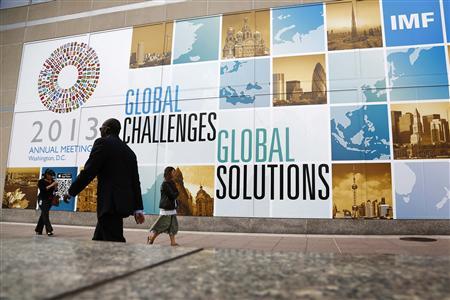 Krstic, who is on a visit to Washington together with Governor of the National Bank of Serbia Jorgovanka Tabakovic on the occasion of the annual session of the IMF and World Bank, said in a statement to the Radio Television of Serbia that Serbia wants to enter the talks with the IMF because that would give credibility to the government's policy, but that the level of foreign currency reserves is such that we do not need more than a precautionary arrangement at this moment.

He pointed out that the Serbian delegation, due to a shift in economic policy, encountered positive reactions from senior officials of the IMF and World Bank, noting that our delegation had talks at high level with officials from the US Department of State and the US Department of the Treasury.

According to Minister Krstic, the officials of the IMF and World Bank noted that the economic measures of the Serbian government are stimulating for foreign investors.

Tabakovic stated that the interlocutors in Washington evaluated positively the middle-term measures of the Serbian government.

The Serbian government is coping with the burden of mistakes inherited from the past, but also with the burden of unfulfilled promises to the IMF and international financial institutions, she said.

According to her, the three-day talks in the IMF and World Bank mostly focused on the possible new agreement with Serbia and a World Bank programme worth approximately $400 million.
---