Festival of Serbian Contemporary Documentary and Short Film - Washington 2014 @ 30 May 2014 07:57 PM
---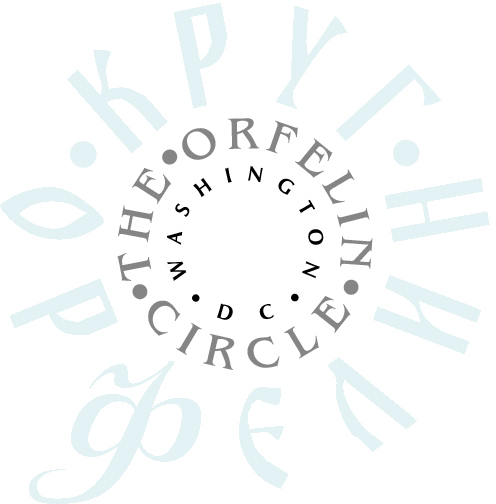 The Orfelin Circle and the Embassy of the Republic of Serbia invite you to the fifth annual
"Festival of Serbian Contemporary Documentary and Short Film - Washington 2014", May 29 and June 1, 2014
During the first night of the festival audience had the opportunity to see the following films:
Down on the Corner - Corina Schwingruber Ilić & Nikola Ilić, Cortha Film, Lucerne, Switzerland, 2013
Springtime Suns - Stefan Ivančić, Faculty of Dramatic Arts, Belgrade, 2013
Stardust - Vladimir Perović, Radio-televizija Vojvodina, Novi Sad, 2011 Best short film, Parnu Int'l Film Festival, Estonia, 2012
Way In Rye - Goran Stanković, AFI, Los Angeles, 2013 Finalist for student Academy Award 2014
Rabbitland - Ana Nedeljković & Nikola Majdak, Baš Čelik, Beograd, 2013 Tricky Women Award of the City of Vienna, Vienna 2014
When I was a Boy I Was a Girl - Ivana Todorovic, Academic Film Center, Novi Beograd, 2013 Best Documentary Short Film award, SEE Fest, Los Angeles 2013
PROGRAM FOR SUNDAY, June 1, 8-10 PM
The Bag - Marko Sopić, 2012 The Golden Plaquette of Belgrade for the best film of the international competition program, The 61st Belgrade Documentary and Short Film Festival, Belgrade 2014
Five Minutes Each - Vojin Vasović, Blink Studio, Kragujevac, 2011 Gold Kahuna Award, Honolulu Film Awards, Honolulu 2012 Best animation award, The MiX International Short Film Festival, Richmond 2012 Best animated film, Cineview Film Festival, Toronto 2011
Spasosvdan - Dobrivoje i Dobrila Pantelić, Produkcija Tri-D, Zavlaka, 2008
Time's Up - Daniel Deni Mateić, Deni Mateić, Beograd, 2013
Kosma - Sonja Blagojević, CVK Kvadrat, Beograd, 2013 Best Cinematography award in documentary film category, SEE Fest, Los Angeles 2014
Screenings of the selected films will be shown starting at 8 PM on both days at The Avalon Theater, 5612 Connecticut Avenue, NW, Chevy Chase, Washington, DC. All movies are with subtitles.
PROCEEDS OF THIS EVENT WILL BENEFIT SERBIAN FLOOD RELIEF!
Bring your friends and join us!
For more information about the festival please visit www.orfelin.org
---