Biljana Soldo and Milena Gligic on Millennium Stage at the Kennedy Center @ 4 December 2017 11:48 PM
---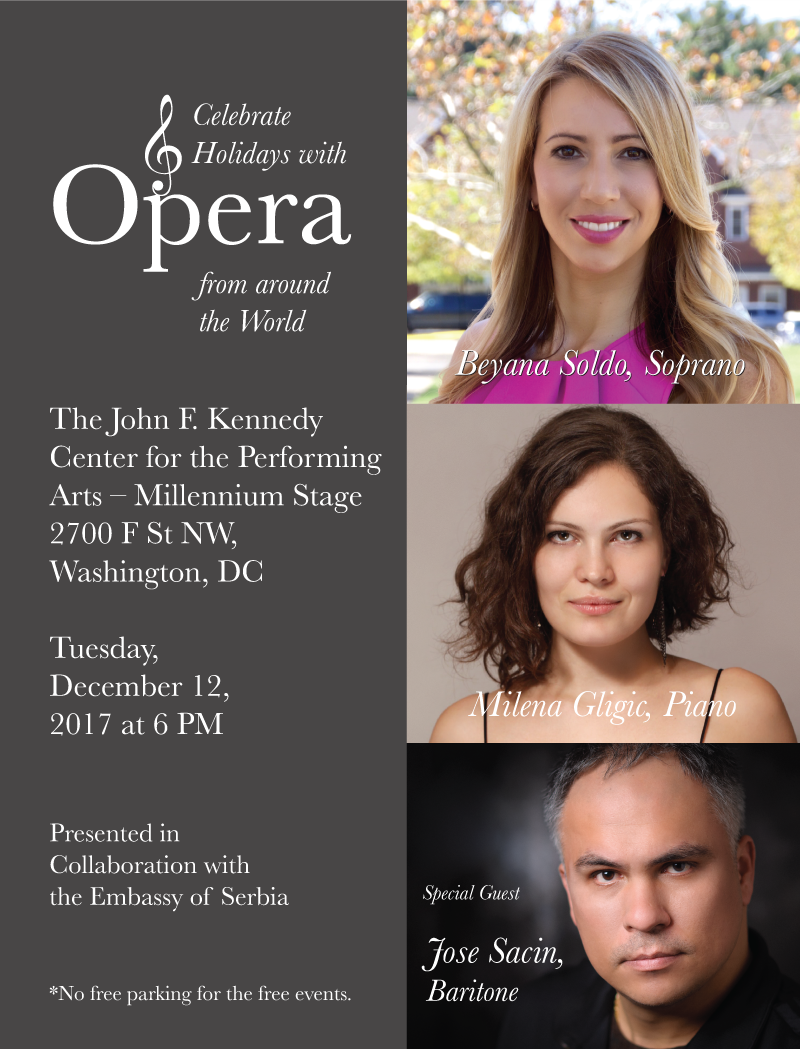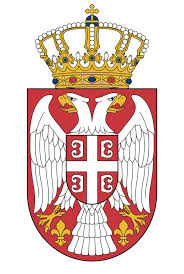 Embassy of the Republic of Serbia in Washington, D.C.
has the pleasure to cordially invite you to a special performance entitled
"Celebrate the Holidays with Opera from Around the World"
featuring two prominent Serbian artists Biljana Soldo (soprano) and Milena Gligic (pianist),
as well as a special guest Jose Sacín (baritone) from Peru,
to be held on the Millennium Stage of The John F. Kennedy Center for the Performing Arts
on December 12th, 2017 at 6 PM.
This performance is featured as part of the Kennedy Center's free daily performance series on its Millennium Stage in the Grand Foyer: http://www.kennedy-center.org/video/performance/64265.
We regret that, as the theater reaches capacity, seats cannot be saved for patrons who have not arrived or are not next in line.
No free parking is provided for this event.
DIRECTIONS: http://www.kennedy-center.org/pages/visitor/directions
We look forward to welcoming you!
---