Movie Screening about Milunka Savic, October 16th, 2019 @ 19 September 2019 09:06 PM
---
The Embassy of the Republic of Serbia to the US and the Alliance Française de Washington DC are jointly organizing a free screening of a 2013 documentary titled "Milunka Savic - the great war heroine" at the Alliance Française on October 16th, 2019 at 7 PM.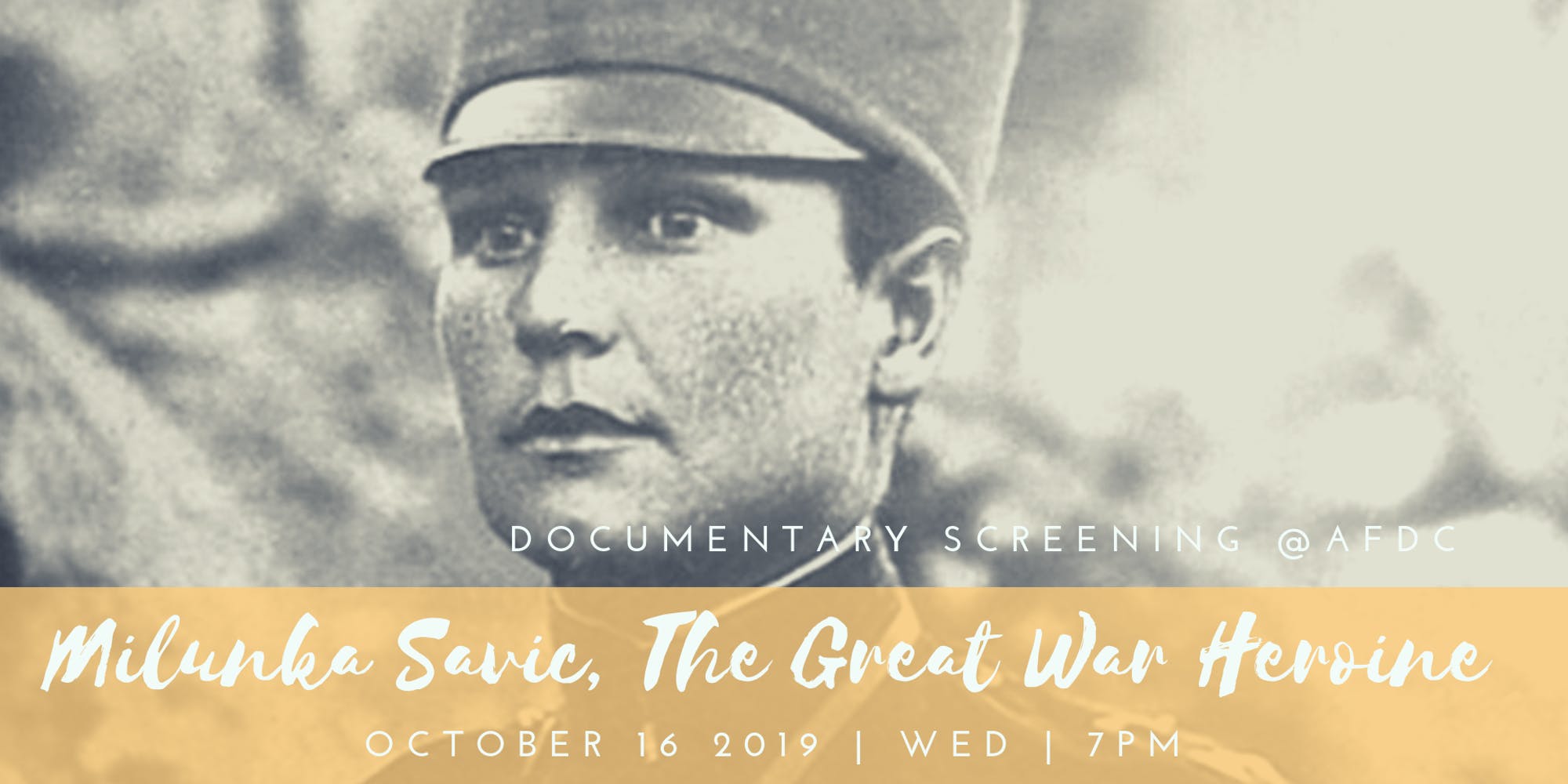 Milunka Savic was the most decorated woman of World War I, who fought on the front side-by-side with Serbian soldiers. The filming of the story was preceded by several months of research and shooting in Serbia and France, given that Milunka Savic had been awarded the highest decorations of the armies of both countries: the gold Karageorge Star with Swords, the Legion of Honor of Fifth Degree, the French War Cross, and the Oblich Medal for Bravery.
The film is not only the testimony of an admirable female fighter, but also a story about the woman who raised three adopted girls together with her daughter, and who provided for the education of 30 more children. Milunka Savic's quotations, photos from the family album, and the only preserved video recordings of her were used in the film. The documentary is supplemented with reconstructions of scenes from Milunka's life.
---