5 October 2021
The President of the Republic of Serbia, Aleksandar Vučić, attended the opening of the most modern technological campus of the NCR company in New Belgrade today, which will employ more than 5,000 people.

This campus is also the largest in Europe, covering an area of about 30,000 square meters, and it will be a center for the development of new technologies, while the total value of the investment was more than 100 million dollars.
During the tour of the company's premises, President Vučić stated that Serbia has managed to preserve a large number of young talents in the country exactly thanks to companies such as NCR.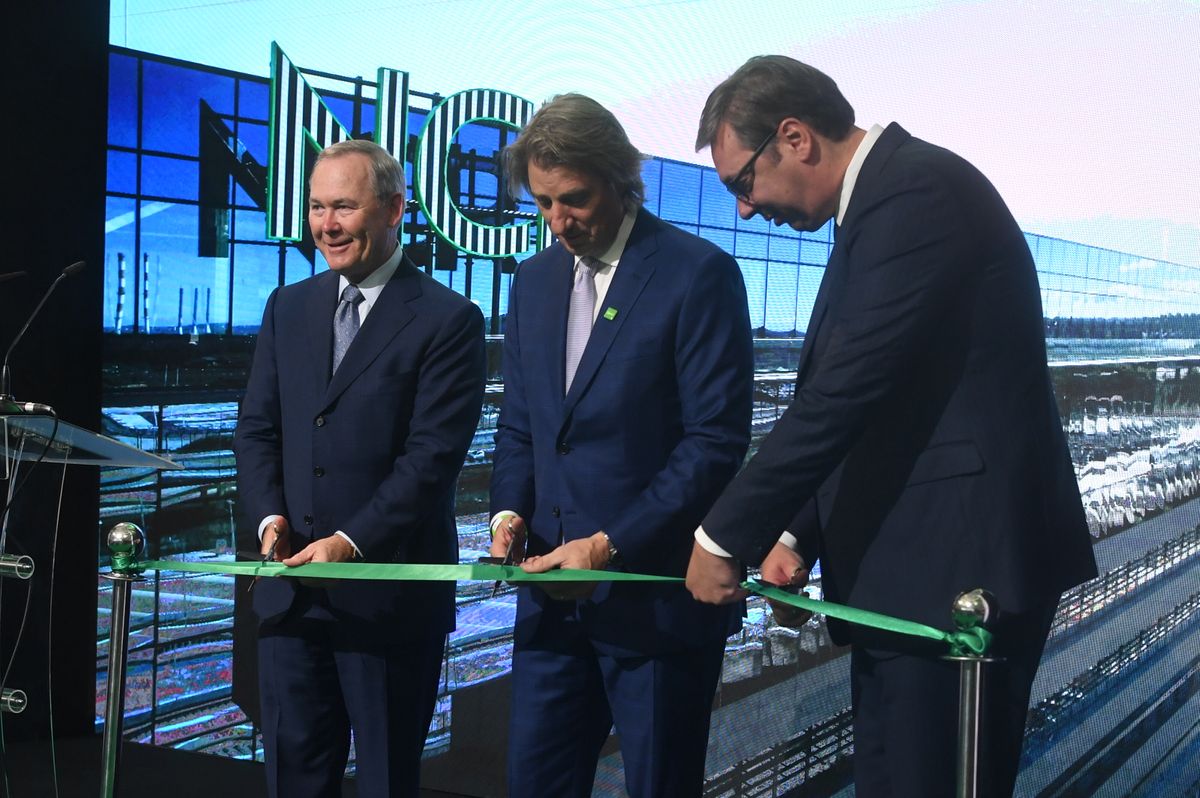 "This is a great day for Serbia! It took many years, effort, work and energy to reach this beautiful opening today", said the president, expressing special gratitude to American partners, who have recognized Serbia as a great place to invest and work.
"I am grateful to our American friends for recognizing Serbia, this was also one of our dreams. NCR is the largest American employer in Serbia. The most important thing for us is that those 5,000 young people will stay in their country and plan their future here", said President Vučić.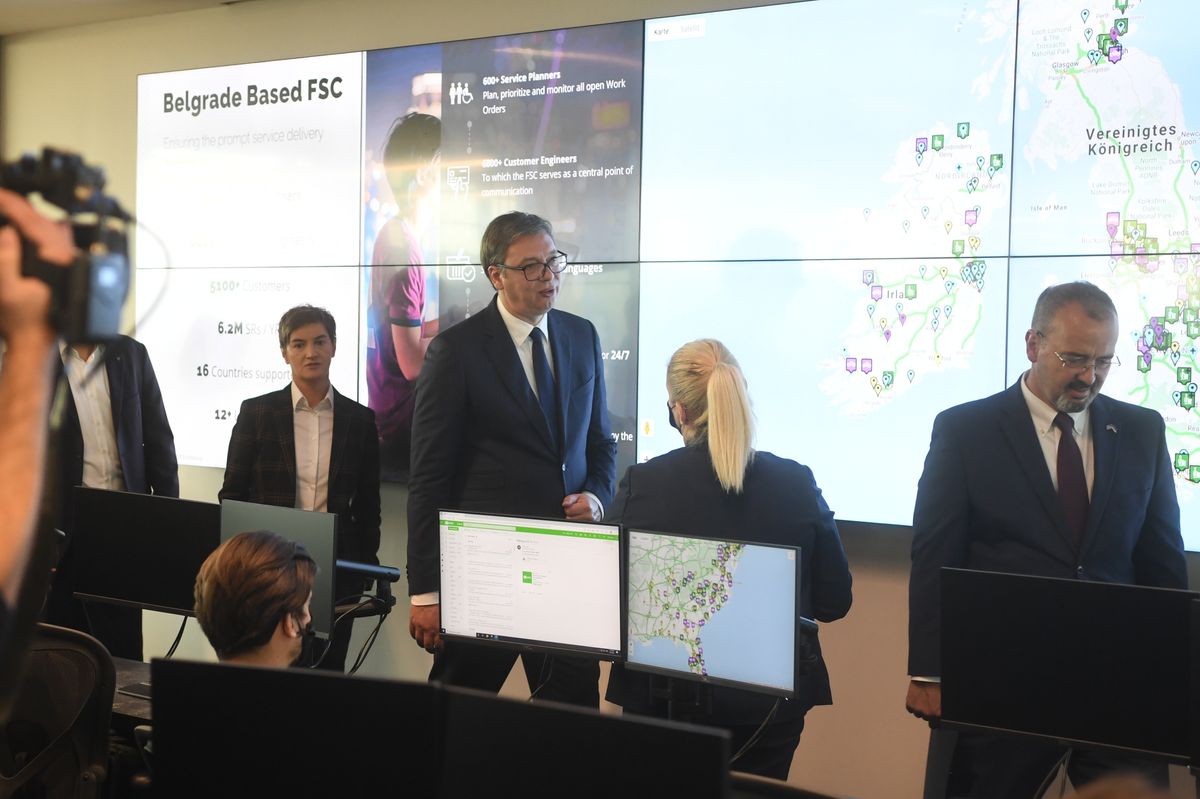 According to Marija Živanović Smith, one of the company's executives, 85 percent of employees are "millennials" – young people aged 25 to 40.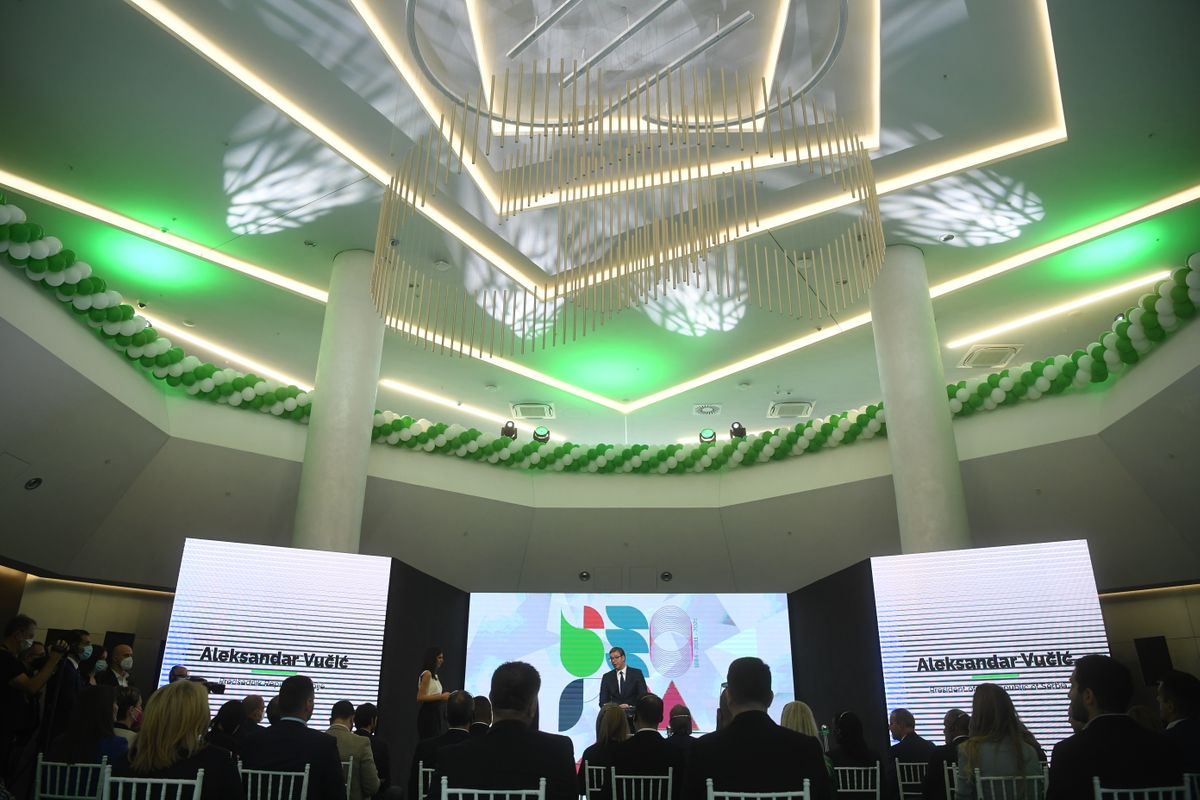 The new business center of this American company was built according to the highest standards of "smart construction", and the cornerstone for the campus was laid in May 2019.
NCR is an American corporation that is also a world technological leader in providing high quality and professional support to companies in various industries, including companies in the field of finance, tourism, catering and telecommunications.
The Prime Minister, Ana Brnabić, and the US Ambassador to Belgrade, Anthony Godfrey, also visited the campus today.
Source: www.predsednik.rs
Photo: Dimitrije Goll